NNS 2022 CONFIRMED SPONSORS & EXHIBITORS
Confirmed Sponsors & Exhibitors
Neurotrauma 2022 would like to thank the following companies for their support.  
Check out the latest related events in the coming period. 
Details can be found when you click on the links below:
                                                          Supported by a grant from the

National Institutes of Health
Booth 1 – 5
PRECISE-TBI: PRE-Clinical Interagency reSearch resourcE -TBI research. The overarching goal of this new interagency resource center is to improve rigor, reproducibility, transparency, and translation of preclinical TBI research by providing resources for best-practice use of models, common data elements, as well as data sharing and harmonization. PRECISE-TBI also provides training on deployment-relevant TBI. Funding provided by VA ORD I50BX005878 with guidance provided by VA, NIH, and DoD leadership, the multi-PI steering committee, the interdisciplinary advisory committee, and the community committee. For more information, to access resources, and get involved see: www.precise-tbi.org
Booth 10
Stoeling Co. has been an innovator in producing neuroscience research equipment since 1886. Moreover, we proudly offer a complete line of behavioral testing equipment, anchored by ANY-maze; a powerful yet easy-to-use video tracking software for automated measurements of many types of behavioral paradigms. Please visit: www.stoeltingco.com or  www.anymaze.com 
Booth 8
Proprietary MultiBrain and MultiCord technology enables NeuroScience Associates to embed, section and stain up to 40 neuronal tissues simultaneously. NSA has 30+ years of experience applying classic histological stains and IHC with custom antibodies. Additionally, NSA offers digitization of slides and remote viewing of scans via Internet (Proscia). neuroscienceassociates.com
Booth 9
Sophysa is dedicated to delivering advanced CSF management solutions, with a focus on adjustable shunting technologies, integrated intracranial monitoring, and intrathecal access, along with innovative cranial fixation and trepanation tools, providing proven performance, with sophisticated safety, simplicity, and value… at the heart of the brain. 
Booth 6
The Open Data Commons (Open Data Commons for Spinal Cord Injury, ODC-SCI.org and Open Data Commons for Traumatic Brain Injury, ODC-TBI.org) are cloud-based community-driven repositories to store, share, and publish neurotrauma research data. The ODCs aim to mitigate dark data in research and increase transparency with individual-level data and enhanced collaboration. The ODCs are also assisting researchers in meeting increased mandates from funders and publishers to make data accessible and FAIR. 
Booth 22
For over 40 years Centre for Neuro Skills (CNS) has been recognized as an experienced and respected world leader for providing intensive postacute community-based brain injury rehabilitation. With facilities in California and Texas, CNS' specially trained staff offer outcome driven medical treatment, therapeutic rehabilitation and disease management services for individuals recovering from acquired and traumatic brain injury. For additional information about CNS, please visit neuroskills.com or call us at 800.922.4994.
Booth 13
With an expanding portfolio that includes instruments for organ and animal research, cell analysis, molecular biology, fluidics, as well as laboratory consumables, Harvard Bioscience is highly specialized for research applications in molecular, cellular, and physiology research. For well over a century, Harvard Bioscience has served the changing needs of life scientists in over 100 countries and believes that we can be stronger in advancing life sciences if we work together. To learn more, visit www.harvardbioscience.com 
Booth 11
Mary Ann Liebert, Inc. is the publisher  of Journal of Neurotrauma and the companion open access journal Neurotrauma Reports. These peer-reviewed publications report on the latest advances in both the clinical and laboratory investigation of traumatic brain and spinal cord injury. The Official Journals of the NNS, both publish cutting-edge basic and translational research in traumatically injured human and animal studies, basic pathobiology of injury to the central nervous system.
Booth 23
Neuroscience Tools™ offers the Neuropactor™, which features an actuator to be mounted on a stereotaxic instrument for precise and reproducible impact placement and velocity.  As an accessory, a CHIMERA style table on which the Neuropactor™ actuator can be mounted from below enables impacts on an unrestrained head. Plus The Fixer™ Pressure Perfusion Apparatus.  And perhaps a novel stereotaxic instrument. 
Booth 18
Quanterix is a company that's digitizing biomarker analysis with the goal of advancing the science of precision health. The company's digital health solution, Simoa, has the potential to change the way in which healthcare is provided today by giving researchers the ability to closely examine the continuum from health to disease. Quanterix' technology is designed to enable much earlier disease detection, better prognoses and enhanced treatment methods to improve the quality of life and longevity of the population for generations to come. The technology is currently being used for research applications in several therapeutic areas, including oncology, neurology, cardiology, inflammation and infectous disease. The company was established in 2007 and is located in Billerica, Massachusetts. For additional information, please visit https://www.quanterix.com.  
Booth 17
Since 2002, RWD Life Science has been the world leading manufacturer of laboratory instrument for life science researches. We specialize in producing Animal Surgery and Modeling Solution; in vivo Imaging Solution, Histopathology Solution, Cellular and Molecular Biology Research Solution for researchers around the world. For more information, please visit our Web: www.rwdstco.com or E-mail us: market@rwdstco.com. 
Booth 26
The mission of the Spinal Cord and Brain Injury Research Center at the University of Kentucky is to promote functional repair of the injured spinal cord and brain through advances in basic and clinical research through collaborative efforts across disciplines as well as endorsement and support of patient advocacy and the development of programs of excellence in education and training. 
Booth 15
With over 30 years of experience, Kent Scientific Corporation serves medical and research scientists as a worldwide provider of integrated solutions for pre-clinical research and drug discovery advancement.  As the world leader in non-invasive blood pressure, physiological monitoring and anesthesia systems for mice and rats, we enable our customers to achieve results that are fast, consistent and exceedingly accurate. Customers can rely on our informative web site to effortlessly purchase research products through our online shopping cart. Choose from thousands of products in our online catalog. Enjoy the latest technological advances in research products at the best prices. 
Booth 19 – 20
OxyHealth has forever changed the way the medical industry practices hyperbaric therapy. Since our inception, we are devoted to providing quality and brilliantly safe portable hyperbaric chambers to physicians, professional athletes, wellness centers and families. All OxyHealth chambers are designed for patients to easily self-treat, which has fostered a cutting-edge trend in hyperbaric technology. Our portable line is specifically engineered to remain cost effective, easy to operate and convenient, while providing users with an efficacious therapy that has helped hundreds of thousands of people world-wide. 
Booth 12
Cohen Veterans Bioscience (CVB) is a non-profit 501(c)(3) biomedical research organization dedicated to fast-tracking the development of diagnostic tests and personalized therapeutics for the millions of veterans and civilians who suffer the devastating effects of trauma-related and other brain disorders.  CVB is leading the Brain Trauma Blueprint, a roadmap for translational research in PTSD & TBI. 
Booth 21
For over 20 years, Precision Systems and Instrumentation, LLC has manufactured, sold, and supported the finest spinal and cortical impactors worldwide.  Our primary products include the Infinite Horizon Spinal Cord Impactor and TBI-0310 impactors. We also provide a full range of service options and custom accessories.  www.presysin.com 
Booth 24
The Federal Interagency Traumatic Brain Injury Research (FITBIR) informatics system was developed to share data across the entire TBI research field and to facilitate collaboration as well as interconnectivity with other informatics platforms. Sharing data, methodologies, and associated tools, rather than summaries or interpretations of this information, can accelerate research progress by allowing re-analysis of data, as well as re-aggregation, integration, and rigorous comparison with other data. 
Booth 25
Brain4care offers a non-invasive, instant, and real-time monitoring of intracranial pressure variations via surrogate ICP waveform and exclusive minute-by-minute access to associated parameters such as estimated P2/P1 ratio. Now you can access information that was previously available only through invasive methods and in limited and specific situations.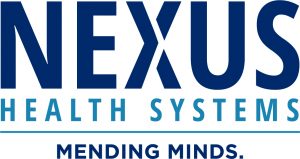 Booth 14
Nexus Health Systems offers a neurocontinuum of care through multiple campuses located just outside of Houston, Texas. Our specialized programs extend beyond traditional therapies to manage difficult neurobehavioral pediatric and adult patients. Through individualized treatment, patients gain mobility and control over emotions and behavior, leading to greater independence and a more meaningful life.