We are thrilled to announce our Neurotrauma 2023 renowned Keynote Speakers. Read their bios to learn more about their educational background, current work and achievements: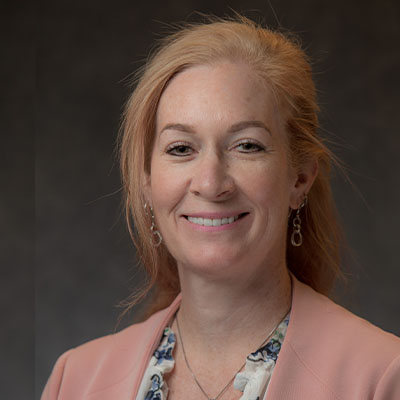 Dr. Parr received both her undergraduate degree and medical degree from Queen's University, Kingston, Ontario. She then completed her PhD studies in neural stem cell transplantation for spinal cord injury during neurosurgical residency at the University of Toronto. During this time she was affiliated with the Institute of Medical Science and the Clinical Investigator Program. She then received further training in complex spine at the University of Miami/Jackson Memorial Hospital, Miami, FL. After her training Dr. Parr came to University of Minnesota where she is currently an Associate Professor in the Department of Neurosurgery, as well as the Medical Director of both Spinal Neurosurgery and Neurtrauma, and Principal Investigator of the Parr Lab at the Stem Cell Institute. She is Past-Chair of both the Minnesota Neurosurgical Society and the Section for Women in Neurosurgery, a Joint Section of the American Association of Neurological Surgeons.
Dr. Parr is a Board Certified Neurosurgeon and interested in finding new therapies for spinal cord injury. She is also a faculty member in the Graduate Program in Neuroscience and the Stem Cell Institute. Dr. Parr's research centers on transplanting neural stem cells grown from a patient's own skin into the injured spinal cord. She has an active translational research laboratory, and is interested in examining mechanisms of functional recovery using techniques such as histology and immunohistochemistry, cell culture, optogenetics and animal modeling.
James Sulzer, PhD is Associate Professor in Physical Medicine and Rehabilitation at MetroHealth Medical Center and Case Western Reserve University in Cleveland, Ohio. He received his PhD in Mechanical Engineering at Northwestern University and the Rehabilitation Institute of Chicago (now Shirley Ryan AbilityLab) on the topic of lower limb robotic exoskeletons for individuals with stroke. James was an ETH Fellow for this postdoc at ETH Zurich, where his focus was on neural operant conditioning of the dopaminergic midbrain. While a faculty member at UT Austin, where he founded a rehabilitation research consortium, his 4 year old daughter suffered a severe traumatic brain injury leaving her with significant cognitive and motor impairments. Since then, James and his wife, Lindsay (PhD from Northwestern in Chemical and Biological Engineering specializing in regenerative medicine), have been struggling to manage care of their daughter, their two sons, and adapt to their new lives. Lindsay and James wrote an academic journal paper on the experience and the altered outlook on rehabilitation research, followed by a full length article covering their situation in The Atlantic in 2021. James has redirected much of his energy towards advocacy, now a board member of RePlay For Kids, an organization that adapts and donates toys for children that need them, and is a member of the United Cerebral Palsy National Research Committee.
Dr. Michael Kilgard is one of the leading researchers in the area of directing neural plasticity for the treatment of serious neurological and psychiatric disorders. His team invented precisely timed vagus nerve stimulation (VNS) and has showed it can enhance plasticity and improve rehabilitation outcomes in multiple animal models and in patients with stroke, tinnitus, spinal cord injury, and PTSD. In 2021, VNS was FDA approved as the first neurotechnology proven to improve function after stroke. Dr. Kilgard has more than forty patents and has published 130 papers in top journals, including Nature, Science, Nature Neuroscience, Stroke, and Neuron. He is the recipient of the University of Texas Regents' Outstanding Teaching Award. Dr. Kilgard is the director of the Texas Biomedical Device Center (txbdc.com) and has received more than $20 million in research funding from the National Institutes of Health and Department of Defense.
Dr. Kilgard trained in biochemistry and genetics at the University of California at Berkeley and in neuroscience at the University of California at San Francisco. Dr. Kilgard is also an Eagle Scout and was born and raised in Texas.